Adnaco-RA3 PCIe Over Fiber Optic Module
Adnaco-RA5B ia a small form factor module intended for embedded applications. It has 2 PCIe Gen 2 ports.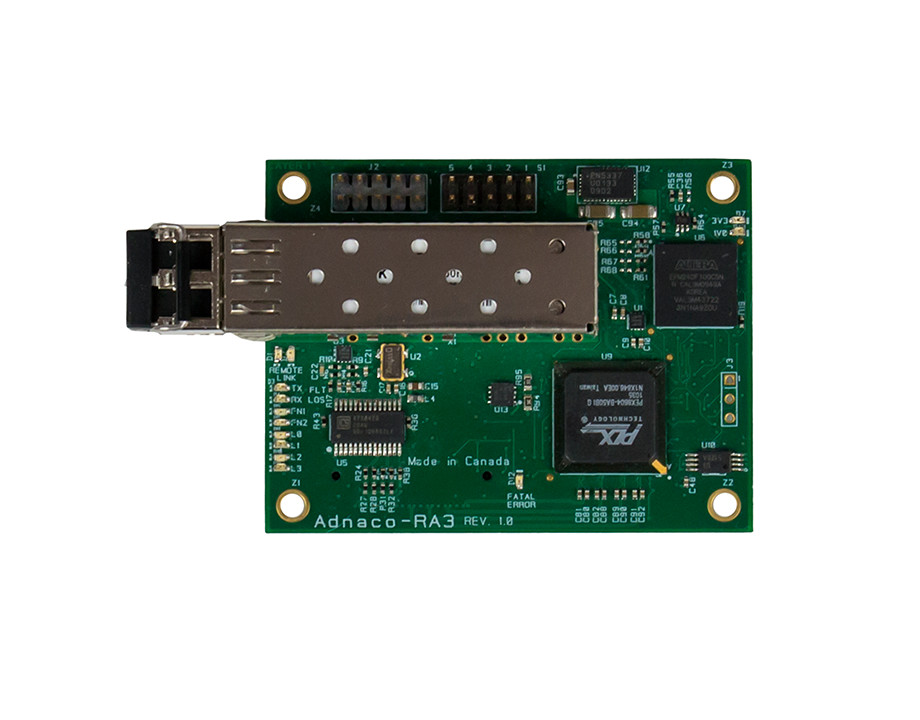 Features
 Small form factor module
2 PCIe Gen 2 (5.0 GT/s) ports
Communication over LC-LC fiber optic cable using x1 PCIe Gen 2 lane (5.0 GT/s)
Optical isolation
Standard pluggable SFP+ transceivers
Works with H1A and H2 host adapters
Operating temperature: -40° to +85° C with qualified transceivers
RA3 test kit includes
H1A-01: host adapter with multi-mode trasceiver
RA3-01: remote adapter with multi-mode trasceiver
RT1: backplane
FC1: LC-LC duplex multi-mode fiber optic cable
Ordering information
Please submit a request for quotation.
Documentation