PCI and PCI-X Over Fiber Optic Extensions
Overview
PCI and PCI-X over fiber optic extension systems allow standard PCI cards to operate remotely at distances from a few meters to several kilometers from the host computer, depending on the type of fiber optic cable and installed transceivers. Any type of PCI peripherals can be used including audio, video, graphics, USB, FireWire, SATA, data-acquisition, and network cards. No additional programming or drivers are required. The operation is transparent, so the add-in cards operate as if they were installed locally in the computer PCI slots. The fiber optic cable provides electrical isolation from the host computer. The remote backplanes with the appropriate transceivers can operate in the industrial temperature range from -40° to +85° C.
Optical transceivers and cables
The systems can operate with standard pluggable multi-mode or single-mode SFP transceivers and LC-LC fiber optic cables. Multi-mode transceivers and cables are intended for applications requiring cable lengths of up to 500 meters. Single-mode transceivers and cables can extend the operating distance up to several kilometers.
The systems can be purchased with or without optical transceivers and cables. Any 10 Gb Ethernet compliant SFP+ transceivers can be used with the extension systems.
Multi-mode transceivers supplied with the systems support up to 300 meters of cable length with a proper fiber optic cable type. For distances up to 100 meters, any 50/125 µm multi-mode cable with LC-LC connectors can be used. For distances up to 500 meters, OM3 and OM4 multi-mode cables intended for 10 Gb Ethernet networks are recommended. Beyond 500 meters, single-mode transceivers and cables are required.
Performance
The achievable performance of the PCI cards installed in the extension depends on the card's PCI interface implementation, the card drivers, the performance of the chipset in the computer, and the cable length. The achievable performance and technical details of what affects the PCI Express performance can be found in the technical note Adnaco PCIe Gen 2 systems performance. The system bandwidth is limited by the fiber optic connection. The fiber optic bandwidth is shared between all PCI cards in the remote backplane which transfer data simultaneously.
Custom backplanes and embedded solutions.
The standard extension systems can be modified to meet specific application requirements.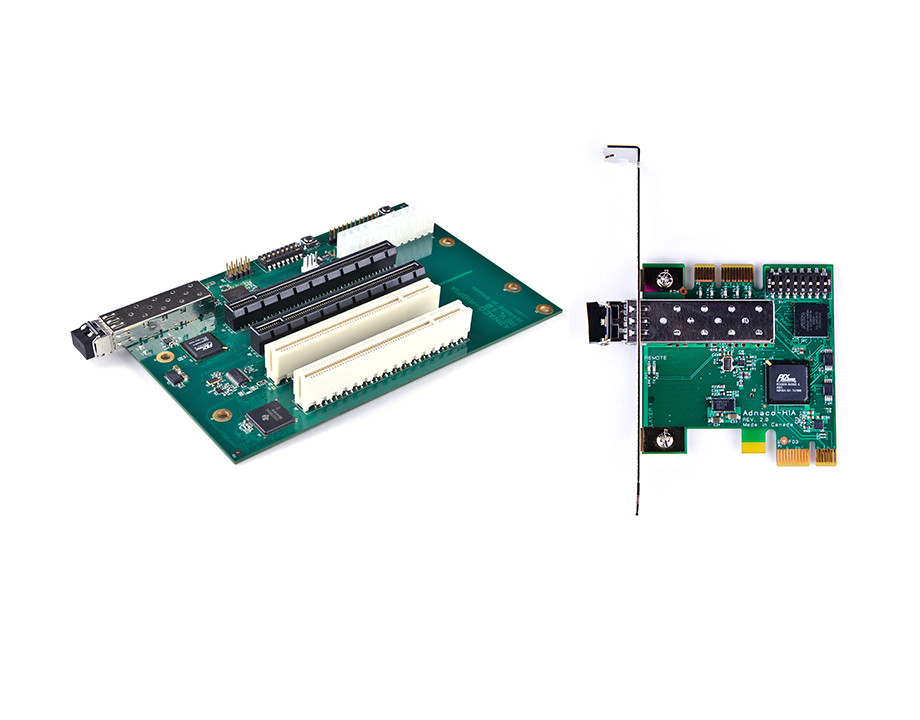 5 GT/s PCI/PCIe Gen 2 over fiber optic expansion system
2 PCIe Gen 2 slots (each slot electrical x1) and 2 PCI slots
Communication over fiber optic using x1 PCIe 5GT/s lane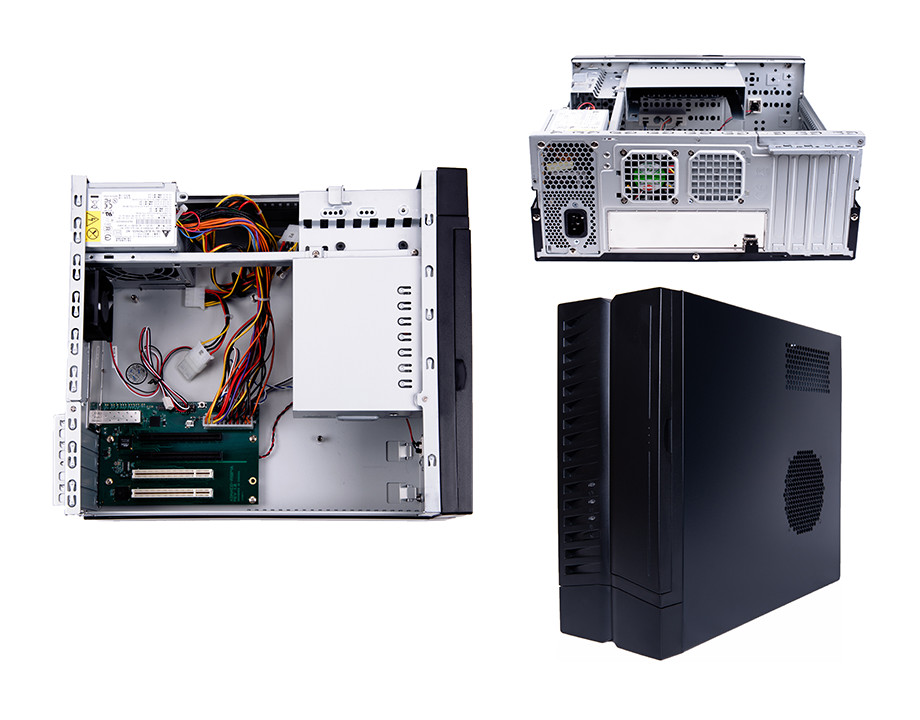 S1A in microATX case
2 PCIe and 2 PCI cards can operate simultaneously in expansion chassis
Communication over fiber optic using x1 PCIe 5GT/s lane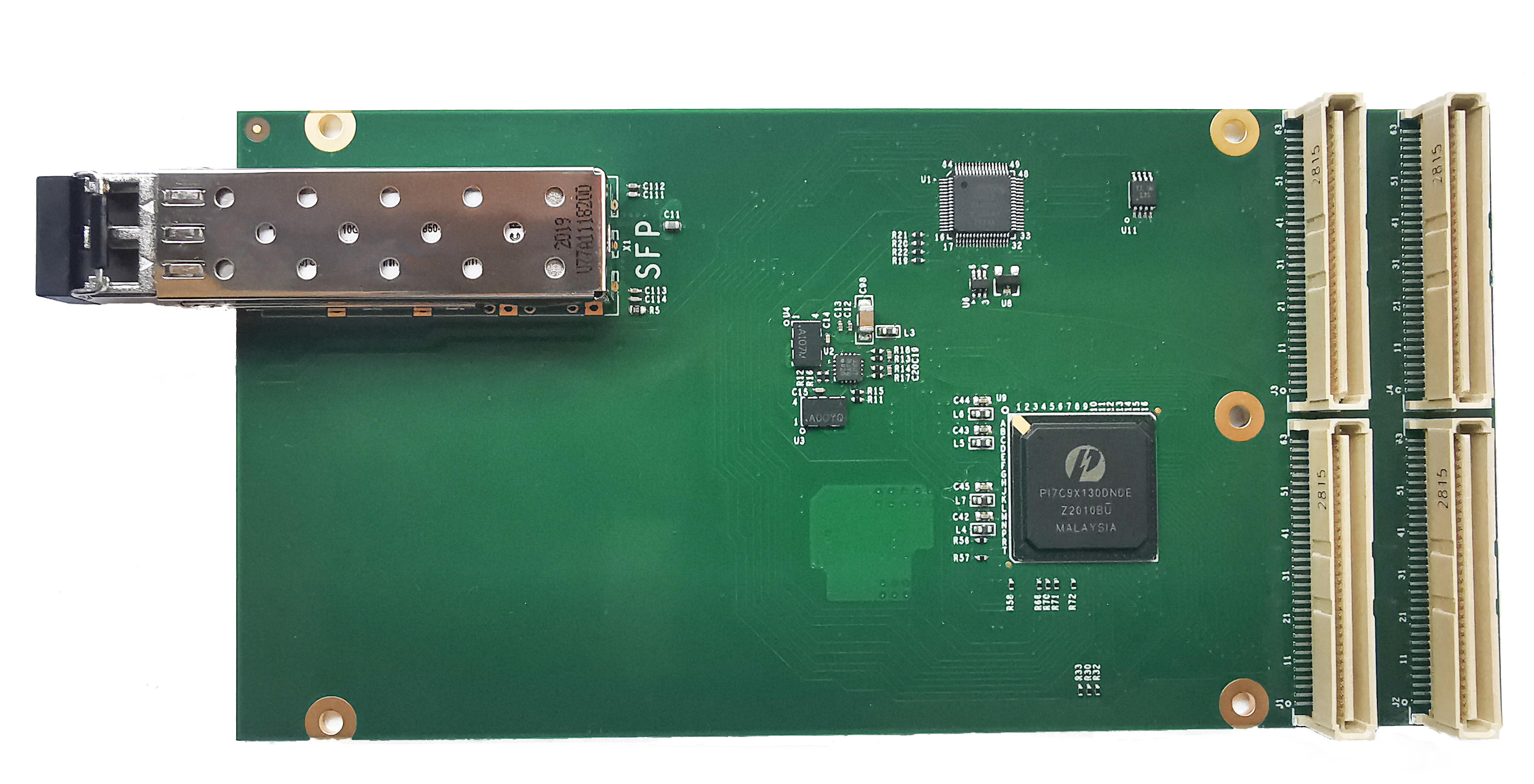 PCI-X PMC Card
Bus width: 32 and 64 bits
Bus speed: from 33 MHz to 100 MHz