Adnaco-S2B 5Gb/s Over Fiber Optic Expansion System With 4 PCIe Slots
The Adnaco-S2B PCIe Gen 2 Expansion System is the S1B system with the R1BP1B backplane mounted in a microATX case.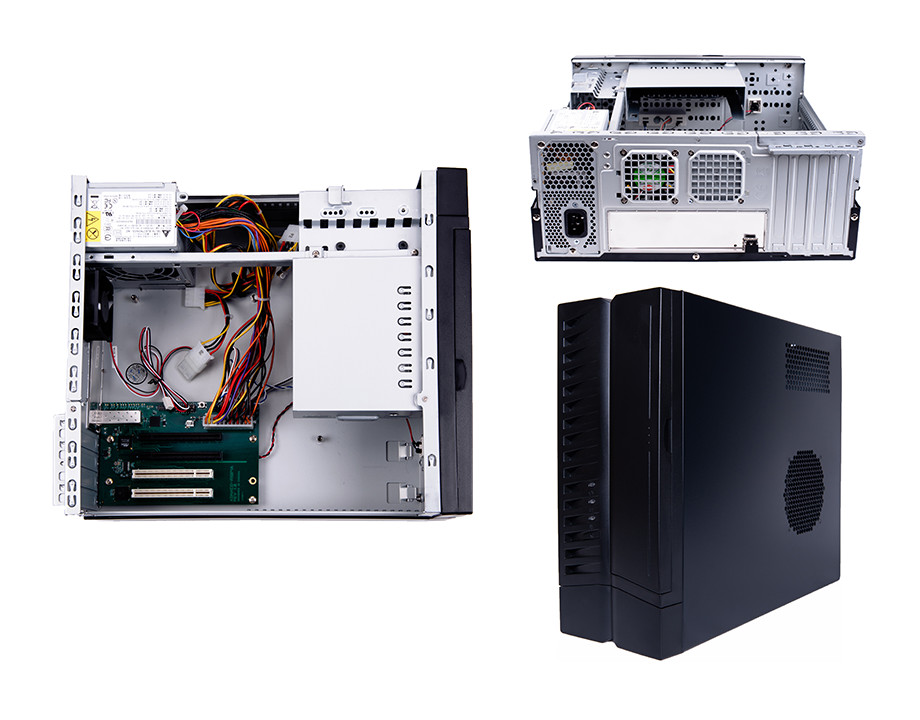 Features
S1B system with R1BP1B backplane mounted in microATX case
4 PCIe cards can operate simultaneously in expansion chassis
Communication over fiber optic using x1 PCIe 5GT/s lane
Optical isolation
Compact thermally advantaged chassis
300W power supply
S2B system includes
H1A: host adapter
C2B: chassis with installed R1BP1B backplane, 1 fan and 300W power supply
FC1: LC-LC duplex fiber optice cable
Ordering information
Part numbers below are for S2B systems with multi-mode transceivers and cable
S2B-01-000: H1-01, C2B-01, no cable, $920USD, stock
S2B-01-001: H1-01, C2B-01, 1 m cable, $925USD, stock
S2B-01-010: H1-01, C2B-01, 10 m cable, $927USD, stock
S2B-01-025: H1-01, C2B-01, 25 m cable, $947USD, stock
S2B-01-050: H1-01, C2B-01, 50 m cable, $975USD, stock
S2B-01-100-S: H1-01, C2B-01, 100 m cable, $997USD, stock
Part numbers for other configurations are listed in the datasheet. Please submit a request for quotation for the price and lead time information.
Documentation